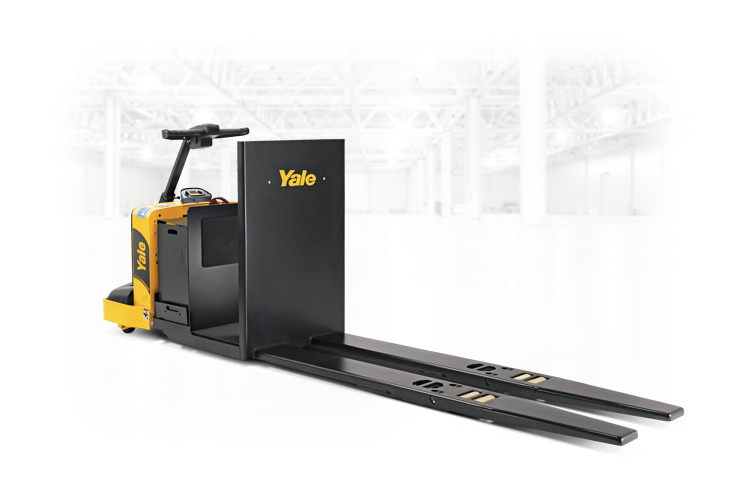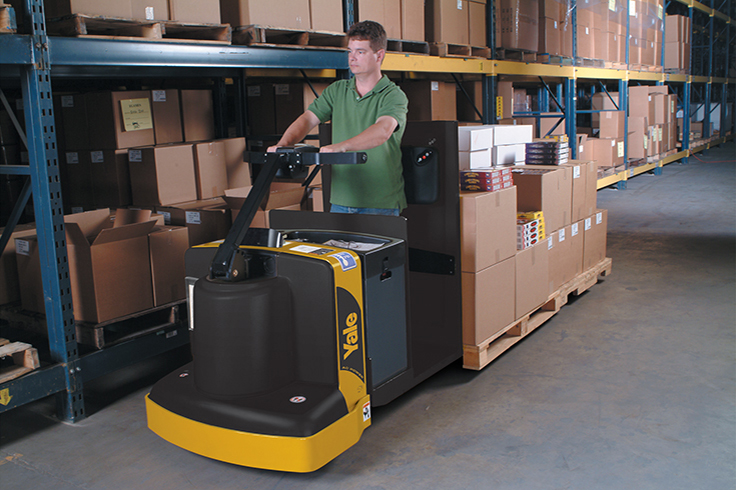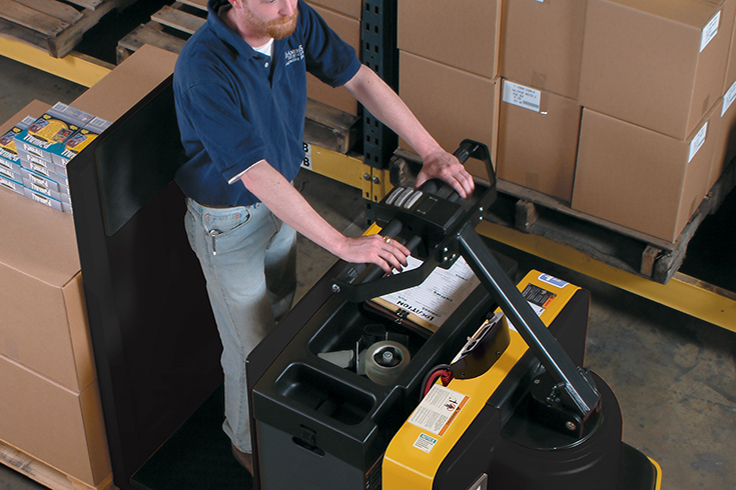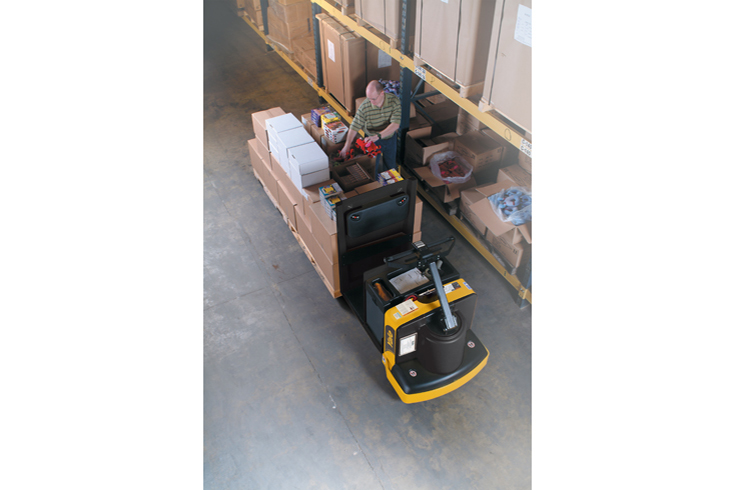 Ergonomic advantages
Maneuverability
Shorter cycle times
Durable construction
Models: MPC060-MPC080VG
Capacity: 6000-8000lbs
Load Weight: 8000lbs
Max Lift Height: 9.25
Environment: Indoor
Power: Electric
Primary Task: Ground Level Transport Only
Auto Manufacturing
Beverage
Chemicals & Plastics
Food
Logistics
Details
Reliability and quality for the most challenging tasks
Yale® center rider pallet jacks are designed for maneuverability, speed and reliability in low-level order picking and pallet transportation between dock and storage locations.
Equipment Type

Pallet Trucks
From the large operator platform to the intuitive controls, our intelligently designed ergonomics make heavy duty center riders easier and more comfortable to operate.
Vertically adjustable control handle design provides full control of travel, steering and horn while allowing optimal maneuverability
Premium Backrest Package (optional) includes a 3-inch thick back pad with auxiliary controls and integral armrest and storage bin
Removable cushioned floormat and cushioned knee and back pads create comfortable workspace
Floor-mounted speed control switch for faster "rabbit" speed
Thanks to its control handle design, short head length and tight turning radius, the Yale center rider provides excellent maneuverability – even in tight spaces like loading docks.
Strategically positioned undercarriage components enable easy travel over dock plates
Full 6-inch lift height for easy pick up of oversized pallets
With the constant pressure to move more product quickly, Yale center riders are designed to produce shorter cycle times. Its 24-volt AC drive can achieve a 7.8-8.1 mph travel speed.
Pace-setting, programmable acceleration and travel speeds allow more loads to be moved per hour
Tapered fork design provides easy and smooth pallet entry and exit
Pick Assist Control Handle (optional) allows operators to move the truck down an aisle while they pick and build a load without having to get on and off the truck
Auto Deceleration System provides controlled deceleration when operator returns throttle to neutral, reducing fatigue and enhancing productivity
To stay productive, you need equipment that can handle rigorous demands, day after day. Uneven surfaces, contacting pallets, repeatedly starting and stopping—all in a day's work.
That's why we've built a truck that's up to the challenge.
Heavy duty lift linkage system can be easily adjusted from the top and features oversized pull rods, reducing the chances of damage and the need to replace
Electrical compartment cover is made out of a thermo-plastic material that is exceptionally rugged, attached with spring clips for easily removed without tools
Stationary traction motor eliminates directional contactors and flexing of power cables
Electro-mechanical brake reduces high maintenance associated with conventional drum and shoe brake
---